Our Services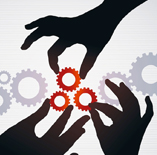 With a wealth of international experienced professionals who have an extensive understanding of the rubber industry, we seek to understand our clients' needs and provide innovative end-to-end solutions that cater to their individual requirements.
At Onecomchem, we offer one-stop customized services and solutions ranging from

Supply chain management by securing natural rubber supply with quality grade specifications, both generic and/or customized.
Adjacency services by marketing and distribution of rubber-related finished products for the manufacturers.
Consultancy services by organizing expertise on product technology, collaborations and development in rubber related products.
Price risk management by managing the volatility of rubber prices.
Inventory management by ensuring a constant supply of rubber, consistent in quality.